Gonna be interesting today (no kitchen table and all) but the pies are made (chocolate pecan cheesecake, double layer pumpkin and traditional pumpkin) the casseroles are ready to put in the oven, the carrots are boiling for the honey ginger carrots with mushrooms, the turkey neck etc is cooking with carrots, onions, celery etc into broth for the gravy and the turkey is roasting along nicely.
I am so thankful for my new bathtub in with I soaked all my cares away this morning before starting on this meal. And I am also thankful that we will have no company for dinner for a change.
I wish all my lovely f-list a wonderful blessed Turkey Day.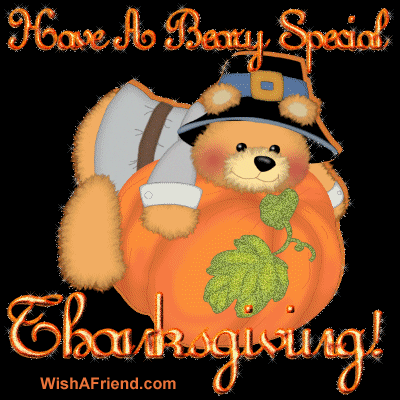 Since I have to be close by to baste every 45 minutes I'll probably be spamming you all day long or maybe making some icons.....to post along.